"Children on Horses" success for Meredith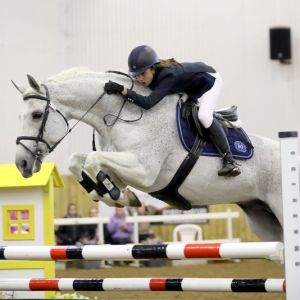 Meredith is in Y9 at Hanley Castle and explains her success in show jumping below:
"I am currently showjumping in a category called 'Children On Horses'. It is for ages 12 - 14 competing at 1.20m-1.30m. On the UK rankings I am 2nd on my grey stallion Prize Mix and 12th on my bay mare Eribelle N. We have a big championship at the end of March and we hope to qualify for Team GB later in the year."
Well done and good luck for the end of March!