News from Former Students - Abi Senior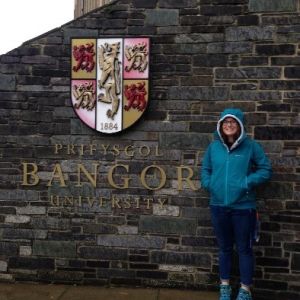 We are delighted to hear from former Lechmere Medal winner Abi Senior after her first term at university:
I am studying sport science and outdoor activities at Bangor University. This involves learning the principles of sport science, to then applying them in extreme practical sessions every week where we undertake climbing, hiking and kayaking.
Outside lectures, I am involved in many clubs including women's futsal, climbing, canoe, snow sports, cycling and of course triathlon, for which I am vice-captain. At the triathlon club, I am usually organising and coaching sessions. Being at university means that I have plenty of time to train as I work towards the European Championships, without having to get up too early! Having new places to ride and run is providing great motivation to get out to train, even if it is rather hilly.
I am also lucky enough to have been awarded a sports scholarship for triathlon. This provides me with funding for the European Championships in the Netherlands, as well as support from the researchers at Bangor and training sessions with strength and conditioning coaches.
Life at university is very different to being at home as you realise what you took for granted; such as getting your washing done for free (which is rather a lot being a sports student!), but you get so much more freedom and opportunities to try new things, as well as making lifelong friends. With Bangor being such a small university, at the very top of Wales, it means that you will rarely go anywhere without seeing someone you know, which creates a nice sense of community and is a great place to be!