Big Ideas Awards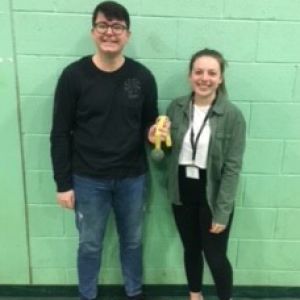 Last year Sian Cousins and Kieran Grayer-Smith (Y13) organised a huge primary school sports event that attracted nearly 200 pupils, most of whom were new to representing their schools. It was called the 'Walter Tull 100'. 
The event commemorated the death of Walter Tull a black officer in the British army who died in 1918, he had played football for Spurs. He was 29 when he died and the 'Big Ideas' people sent out 29 medals to the best events that were organised to mark the centenary.
Sian and Kieran received theirs last week.
See the Tweet too HERE and take a look at the photos/posts other groups have shared (@big_ideas_co) and show your support by liking other Tull100 commendation medal winners!