Malvern Radar & Technology History Society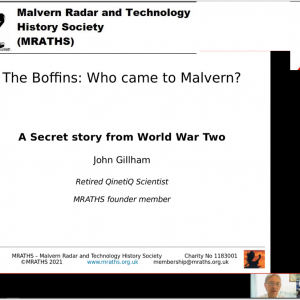 Last week Hanley Castle High School's Year 8 history students dived deeper into the local history of WW2 with the help of John Gillham from the Malvern Radar and Technology Society.
Usually, the Malvern Radar and Technology Society would visit schools to speak to students in person but due to Covid 19 we instead created a virtual learning experience for John to share his talk. Over the course of the week, John did presentations for several of Mrs Skelton's history classes who discovered who the Malvern 'boffins' were and how the science of radar and technology played an instrumental part in major battles of WW2. We would like to thank the hard work of John Gillham and the Malvern Radar and Technology History Society as the students really enjoyed the discussion on our local history.