Rural Identity Project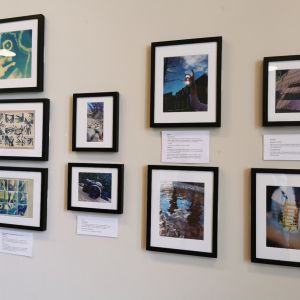 Throughout the spring term a number of Year 7, 8 and 9 students have had the fantastic opportunity to work alongside professional artists to create and exhibit their artwork. Students from Hanley Castle High School worked with a professional photographer, film maker, exhibition curator, Severn Arts and Croome Court (National Trust) to explore rural identity through photography and photographic processes.
Students prepared their artwork and explored the theme of 'Rural Identity' across three full-day workshops. They learnt how to use photographic equipment to identify and capture artistic images, explore the photographic process of cyanotype, and learn how to curate an exhibition of their own photographic work.
The project culminates in a public exhibition curated by the students themselves, at Croome Court. Visitors to the exhibition will be able to view students' work, as well as a film produced for the project that explores students' experiences and perspectives on rural identity as young people living or attending school in Worcestershire.